Boarding Your Dog – How to Prepare for a Successful Stay
It would be great if you could take your dog with you everywhere you go but sometimes it's just not possible. Boarding your dog can be a source of stress for both of you, especially if it is the first time. However, it doesn't have to be. Here are some tips to help you prepare your furry friend properly, so they will have a comfortable stay and you will be able to relax while you're away knowing they are in good hands.
Do Your Research
Just like you would when choosing a hotel for vacation, research your area's boarding facilities and compare the services they offer. Be sure to ask friends and family if they have any recommendations and read online reviews.
Meet and Greet
Schedule a pre-boarding visit so your pup can get familiar with the facility and its staff. Allow them to look around and take in the sights and smells of the facility. Have a staff member take your dog for a walk so they can get used to being with someone other than you. Stay long enough for them to relax and keep a positive attitude throughout the visit. If you're stressed or uncomfortable, your dog will sense that and share your stress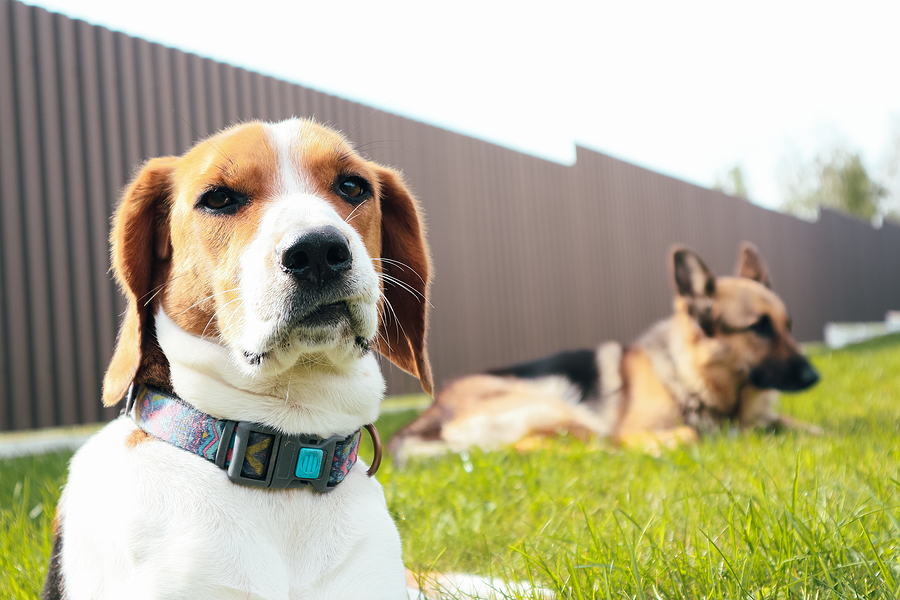 Trial Run
The first time you board your dog, dropping them off and going away for an extended period of time can leave them feeling abandoned. Before going away, have them stay at the boarding facility for a single overnight visit or if it's available, let them attend a few doggie daycare sessions. When it's time for you to leave them for more than a day, they will be in a place they are familiar with and feel confident that you will return.
Pack Accordingly
When boarding your dog, make sure you pack your dog's food, treats, medication, and any special toys or blankets that will make them feel comfortable. Label everything clearly with their name and instructions on how to administer any medication. Don't forget to provide the boarding facility with your contact information in case of any unexpected situations.
Health and Hygiene
Ensure that your dog is up to date on all vaccinations and treatments, including flea and tick prevention. Provide the boarding facility with your dog's veterinary records and any necessary medications. Also, make sure that your dog is clean and well-groomed before they go to the boarding facility.
Training and Socialization
Your dog's behavior can have a significant impact on their experience at the boarding facility. Before boarding, make sure they are well trained, socialized, and comfortable with other dogs and people. Training your dog can help prevent negative behavior such as chewing or barking, which could lead to stress or anxiety for both your dog and the boarding facility. If you have any concerns about your dog's behavior, discuss them with the boarding facility beforehand so that they can provide proper care.

Boarding Your Dog
All of these tips can make boarding your dog a positive experience. As we previously mentioned, your dog's training plays a big part in the success of their stay at the boarding facility.
One of the best ways to prepare them is to enroll them in a board and train program. This will provide them with the basic training they need and introduce them to being away from you at the same time. So, when it is time to go on vacation, your dog will be well prepared for boarding.
Proper training is important whether you are planning on boarding your dog or not. Beau's K9 Academy offers multifaceted dog training programs including a board and train program. Whether you are training a puppy or an adult dog we can help you choose the proper training program. Contact us to learn more.