Your dog deserves the best. They are humankind's "best friend" after all. But given the hundreds of dog trainers serving the garden state, how can you find the best dog trainer in NJ for your furry friend? Look no *fur*-ther than our canine-friendly guide! Use the following steps to ensure that your dog is in the friendliest and most experienced hands when receiving the training they need.
Step 1: Search "Best Dog Trainer NJ"
Your first step in acquiring the best dog trainer in NJ is to simply search for it. After typing it in on Google, you'll be presented with countless companies all claiming to be the best for your pup. However, you can't just choose the first one and trust that they will be able to provide your dog with the patience, care, and attention they need.
You need to do some research! But don't worry, keep reading to find out all the questions you need to ask yourself when finding the right dog trainer.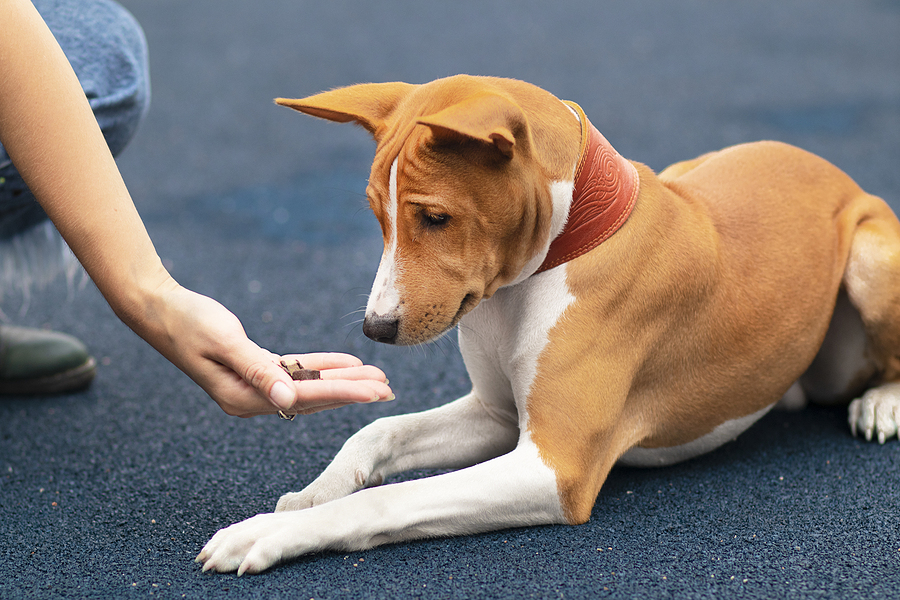 Step 2: How Experienced Are They?
When hyperlinked to a prospective trainer's website, find their "About" section right away. Here, you can learn more about their company and experience level. Look for trainers with actual experience and certification. You wouldn't want to hire a dog-loving college student with no prior experience who is just trying to make some extra money to pay off those student loans would you? Sure, they love dogs and have bills to pay, but are they qualified to provide your dog with the training they deserve?
Instead, look for trainers with professional experience such as training other trainers, serving as president of a dog park, or even working as a bomb dog handler. Perhaps they have even obtained master dog training certification through an actual canine dog training academy. If they have relevant experience and certifications like this, you may have found the best dog trainer in NJ.
Step 3: What Services Do They Offer?
In order to get the most out of training, your dog deserves an authority in the field. You want a trainer who provides a selection of services, not just "training." Did you know that there is on-leash and off-leash training? Find a team that offers both, in addition to in-home and facility options.
Let's face it: dog-owners have many more responsibilities than just taking care of their pup. From going to work, providing for their family, and completing other household and personal tasks, scheduling time to train your dog can be impossible. This is why the "best dog trainer in NJ" should offer a wide variety of personalized training programs to best fit your schedule.
We even recommend finding a dog trainer that offers a board and train program. This will free you up to focus on everything else that needs to get done while your dog receives the training they need in the safety of a compassionate team. Sounds too good to be true, right? It's not!
Step 4: Do They Have Positive Reviews?
For this step, head back to Google and see if any past or current clients left public reviews. You will be able to read what actual people are saying about a dog trainer, not just what the company is saying about themselves. Look for trainers with 5-star ratings and tons of positive customer experiences. If you see a dog trainer with 3-stars or less with a handful of negative reviews, you can safely assume that they aren't the "best dog trainer in NJ."
Instead, check out reviews that speak of a dog trainer's high level of professionalism, quality, and value. Look for trainers that are described as "absolutely amazing" with customers exclaiming how "thankful" they are for their services.
Ultimately, if you follow this guide and find an experienced dog trainer with countless services and positive reviews, you're ready to complete the final step: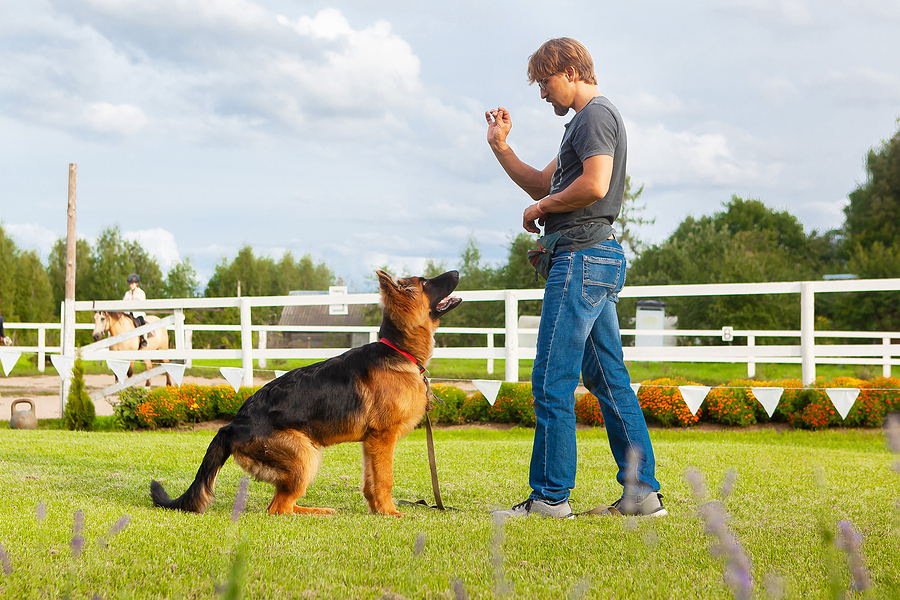 Step 5: Call The Best Dog Trainer in NJ!
After searching and searching, we're sure that you have found the best dog trainer in NJ: Beau's K9 Academy. Our team of experienced dog trainers offers programs and strategies that are results-driven. By leaving your furry friend in our care, they will receive the training they need and deserve. We offer basic training, board and train, and even behavior modification. The options to teach your canine companion are endless at Beau's K9 Academy. Contact us today to start training your pup with the best dog trainer in NJ!